Billadeau Speed & Automotive started modifying and restoring American muscle cars on part time basis way back in the 1980s, before offering a full time professional service from 1991 onwards.
Many of the most recognisable street, strip and top show cars in the UK have paid a visit to the Billadeau workshop over the years.
You may know us by our former name, Brighouse Speed & Automotive, before we relocated to the Doncaster area.
For quotes, or just a bit of advice, phone Dave Billadeau on:
Mobile: 07791 141170.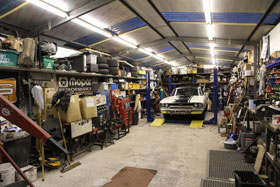 ---
Website designed, produced and maintained by Richard Smith.
Last updated: September 2023