---
The Early Years
Dave's love for all things Mopar started at an early age. The first Mopar he owned was this 1970 Dodge Challenger, with a 4 speed 318ci motor, purchased when he was only 17.
The Road Runner was later repainted blue and the 383 was rebuilt by Dave. Following the rebuild the quarter mile ETs dropped into the 13.6s.
The GTX
In 1993 Dave bought the GTX, now sporting a green paint scheme.
Over the winter months following the 2006 season, the GTX was completely renovated. The body was restored back to how it left the factory in August 1969, painted Alpine White (EW1) with the vinyl roof back in place. The stock gold interior completed the look.
The all aluminium 572ci HEMI engine produced over 800hp. This power was transferred to the tarmac through Dana 60 rear cal-tracs with monoleads, and a 727 trans with a 9.5″ converter.
The car ran a best ET of 9.80 @ 139mph at the 2007 Open Sports Nationals.
For 2012, the GTX was retired from racing and taken back to a near factory original state. It was refitted with a numbers matching 440 Six Pack with cast manifolds, which made 417hp and 504ft-lbs of torque. The roll cage was removed, fuel system taken back to stock and a steel hood with an airgrabber scoop was fitted.
---
More Muscle
Dave also ran this 1970 Plymouth Duster for several years in the mid 1990s. The car underwent a full body renovation and a full roll cage was installed. The 493ci Stroker motor with Indy 440-1 heads, which produced 650hp, gave a best of 10.35 @ 128mph on the track.
In 2015 Dave raced the Ol' Scatter Bolts Coronet while busy on another project car, a '67 Plymouth Belvedere Wagon. The Station Wagon debuted in 2016 and went on to win the American Super Stock Championship in 2017. It was featured in the November 2017 issue of Street Machine.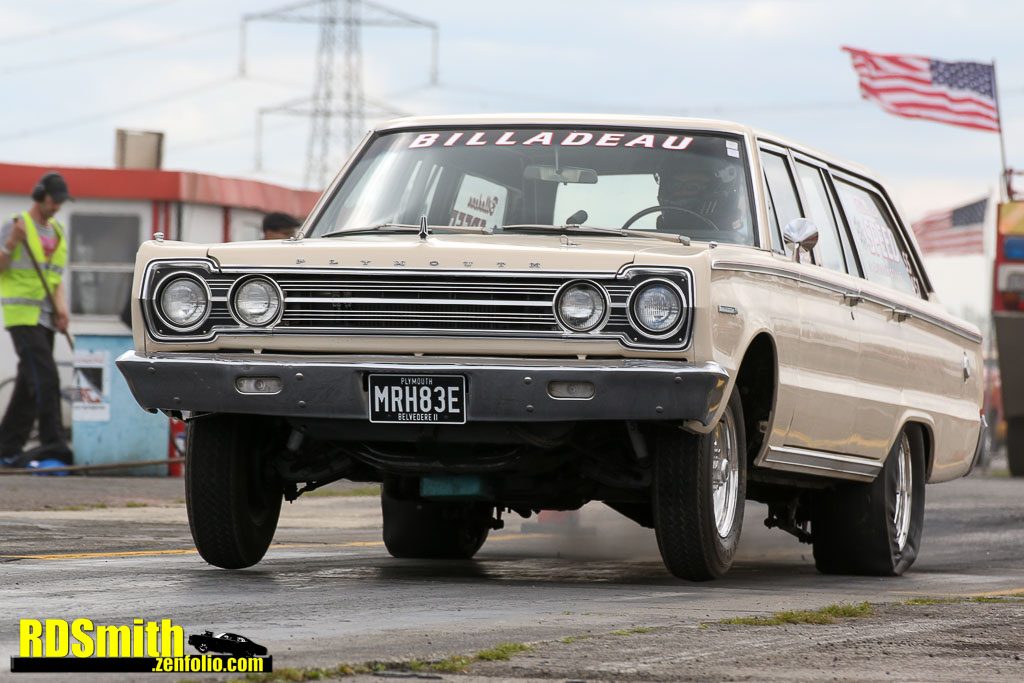 Dave's brother Scott is also a Mopar nut, entering the Mopar world with the 1967 'Wedge-O-Matic' Dodge Coronet. Running a tunnel rammed 440 with a period race car paint job, the car ran 11.7 ETs over the quarter.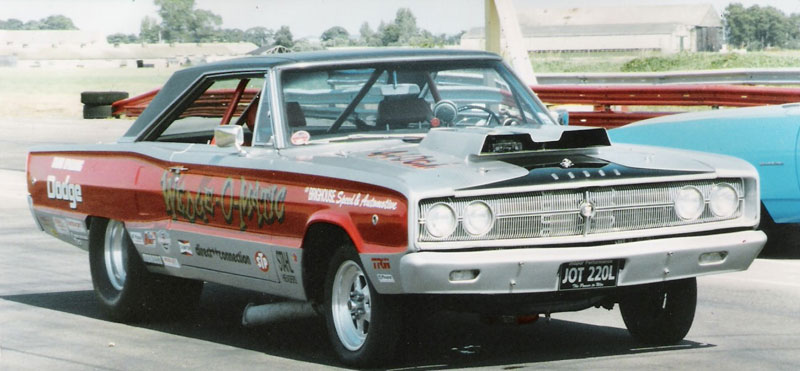 Scott's car gained some new colour in 2012 thanks to sponsorship from Playboy TV Chat, and was driven by Dave in the American Super Stock series. The car was later restored to stock before heading off to it's new owner.
Completing the Billadeau family Mopar collection is Dave's dad Gene, aka Bill. Gene previously owned a '68 Dodge Charger, which was then bought by Bri Wood.
Gene is now the proud owner of the Billadeau GTX.
---