This 440 Six Pack was built for a customers Dodge Charger and ran a best elapsed time of 12.75sec. We also converted it from automatic to manual transmission.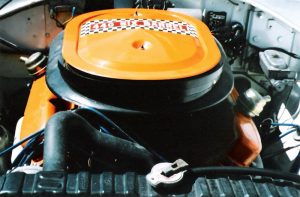 ---
This 440 Six Pack produced 475hp on the dyno.
---
This 493 was fitted with 440-1 heads and a 0.625″ roller cam.  It produced 650hp with 650ft-lbs of torque.